Odor Scrubbing Chemicals : ACRYALTE odor control
Our Scrubbing Chemicals feature some of our most unique and globally demanded chemical solutions. This very specialized chemistry has been formulated to chemically neutralize very hazardous vapors and powerful odors that are created by ongoing or reoccurring processes. All chemicals in this section are non-foaming, and designed as scrubber solutions. To learn more about our scrubbers, please refer to Odor Scrubbing Equipment.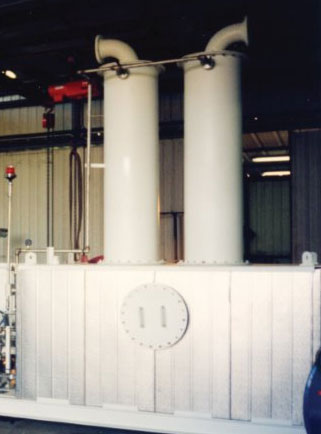 Please read the product descriptions below to determine the correct solutions for your scrubbing application. If you have any questions about a particular scrubbing application, feel free to Contact Us for sales support.
ACRONEL WS-27
This ACRYALTE odor control product is sold worldwide to control and eliminate acrylate odors. ACRONEL WS-27 can be used in a vapor scrubber or spray directly on spills to ensure instant odor control.
NEUTREX 990
Odor neutralizer for Vinyl Acetate Monomer. For use in vapor scrubbers and on spills. Water Soluble.
HIDEAWAY OIL-BASE
An oil-based version of our popular Hideaway detergent. This non foaming solution can be used as a Scubber solution or additive to provide a floating layer of odor neutralizing and reodorizing chemical. Also commonly used for deodorizing waste ponds or remediation projects. Very bio-degradable.