Frac Tank Cleaning Chemicals
The Frac Tank Cleaning industry handles all kinds of hazardous and non-hazardous oil/chemical mixtures. These cleaning solutions benefit oilfield tank wash facilities handling oil-based muds, acid -add tanks and the notorious acid-inhibitor tanks. Our non-hazardous degreasers and cutter solutions for #6 oil also benefit plant and refinery frac tank cleaning facilities. Please also refer to our Odor Control line for solutions to tanks carrying unpleasant residual odor.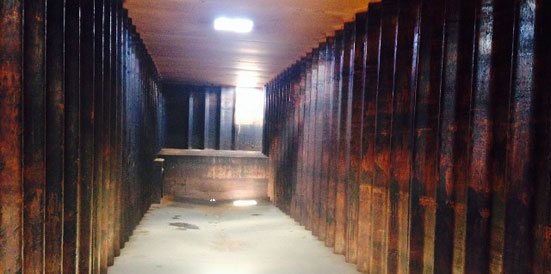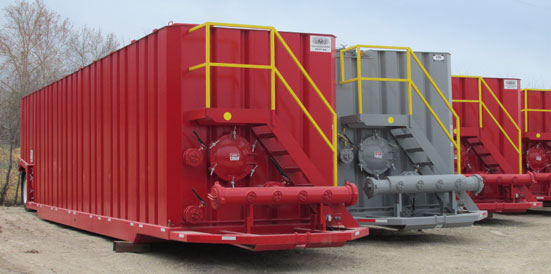 DYNA-SOLV 101
The best tank cleaning liquid detergent on the market today. This non caustic, biodegradable degreaser is a staple for all frac tank cleaning operations. Dyna-Solv 101 is non-hazardous but highly concentrated, offering a very safe and economical alternative to the pre-diluted caustic-based degreasers commonly seen in this industry. Use in conjunction with one of our on-site dilution systems and you will be equipped for the large majority, if not all tough cleans.
POWERKLEEN 6000 NEUTRAL PH DETERGENT
Highly recommended for customers with very sensitive waste water treatment systems. PowerKleen 6000 is phosphate-free and carries a neutral pH. This product is excellent for degreasing and general purpose cleaning.
ENVIRO-SOLV 222 ACID FRAC TANK CLEANER
This non-hazardous, non-fuming blend of solvents was formulated specifically for time consuming "Acid Frac Tanks" in the oilfield. Due to the addition of corrosion inhibitors and other acid additives in these tanks, degreasers and rig wash prove ineffective. This fast-acting solvent cutter can be sprayed on to pre-treat difficult acid frac tanks. Upon contact, you will immediately see those tough black stains start to melt away.
ENVIRO-SOLV TAR/ASPHALT REMOVER
This non-hazardous blend of solvents is a safe and economical alternative to many asphalt removers on the market. With a flash point over 200F, applying in confined spaces is much safer than using diesel or "cutter solvents", and is much more economical than popular citrus blends. Enviro-Solv is a very effective presolve for cleaning #6 oil, asphalt, heavy oil-based drilling muds, and any other heavy tar-like hydrocarbon.
DYNA-SOLV CONCENTRATE HD BUTYL DEGREASER
This caustic based water soluble degreaser cuts heavy crude oil, heavy fuel oil (#6) and grease like solvent. Heat is not necessary to activate the cleaning power of this superior biodegradable degeaser. Just spray it on cold and watch grease and grime melt away.