Industrial Metal Pain Strippers & Decal Removers
We carry a line of proven industrial metal paint strippers and decal removers that offer fast-acting cutting power for removing decals and labels. We also offer safe, non-flammable paint stripper and graffiti removers, providing improved safety conditions in the work place.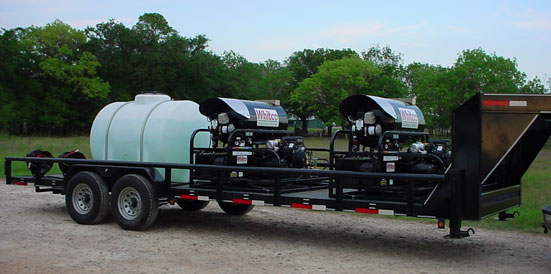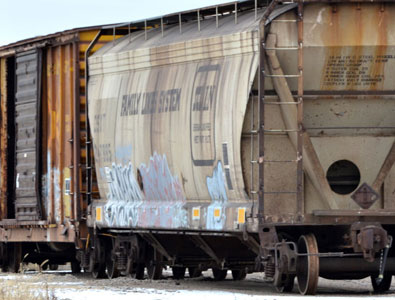 DYNA-STRIP 4000 LATEX PRESOLVE
This product was designed to dissolve set up latex with safety in mind. It is also an excellent latex paint stripper and decal remover. This blend works like the methylene chloride based products but has no solvents that are EPA listed and flashes over 200 °F. For tank cleaning applications, use the Eliminator Kit with this product to prevent hours of hard labor.
MISTER BLISTER
Methylene chloride free paint and decal remover that works quick and effectively. Designed to cling to vertical surfaces, increasing contact time. For best results, apply then follow with one of our exterior wash products.
CITRUS STRIP ADHESIVE REMOVER
Citrus Strip takes the hassle out of decal removal. As the product comes into contact with adhesive, it adsorbs into the adhesive and turning it orange, making it easier to spot and clean. Rinse with a light detergent such as our Orange Fury for a clean finish. This product is methylene chloride free making it a much safer alternative.
STRIPAWAY
This gel-based product is used for removing tough adhesives. Product contains no methylene chloride or any other EPA listed solvents. Product can be applied with brush or roller and clings to vertical surfaces well. Simply apply and wipe clean with a rag. No final soap wash or rinse required.
DYNA-STRIP 500 SOLVENT STRIPPER
Dyna-Strip 500 is ideal for cleaning shop parts, hoses, and fittings. With a flash point of 138 F, it also offers a safer paint stripping alternative to flammable paint thinners. This blend of non-EPA regulated solvents will break down heavy hydrocarbon, paints, resins, and isocyanates, while leaving a clean dry surface finish. Simply apply and wipe clean with a rag. No final soap wash or rinse required.